SMM
Marketing your Business on
Social Media
We help online businesses by providing social media services that will improve their visibility and performance on social media.

COMPETITOR ANALYSIS
Analyzing the market for your service areas and industry
Finding competitors that are targeting a similar audience
Analyzing content and platforms that perform well in your industry

CREATING ENGAGING CONTENT
Researching the kind of content that gets high engagement
Posting and scheduling social media posts
Monitoring customer engagement and interaction
PAID SOCIAL MEDIA CAMPAIGNS
Building custom campaigns to target your audience
Creating copy for high-performing social ads
Split-testing ad copy
Reporting and improving paid social ads

MANAGING YOUR SOCIAL MEDIA CONTENT
Managing social media posts
Checking social media feedback and sentiment
Measuring engagement from social media campaign
Tracking brand mentions and interaction across social platforms

INTEGRATING SOCIAL MEDIA WITH WEBSITE
Installing social widgets on website
Optional website social feed
Adding social buttons on websites like "Share on Facebook" or "Pin This"

TRACKING YOUR SOCIAL GROWTH
Optimizing your social media channel and reach
Checking engagement rates
Boosting click-through-rate and leads
Tracking your ROI on paid social campaigns
Why is Social Media Management Important ?
It has become necessary for brands to include social media in their digital marketing strategies. So, getting social media marketing services can help you make the best of your online presence and boost the value of your brand. Our social media managers have the experience, skills, tools, and dedication to make a successful social media services for your business.
We prepare and plan quality content according to the needs of your social media audience. By following the latest trends and social media strategies, you can be sure to reach the right audience on the right platform. While we connect with your audience and make a real impact on your digital growth, you can focus on other aspects of your business.
In this way, you'll be able to promote your business and brand on the best social media platforms and attract a lot of web traffic to your website. If you get the right social media management services, you will see a significant improvement in brand awareness, inbound traffic, conversions, and ultimately your revenue.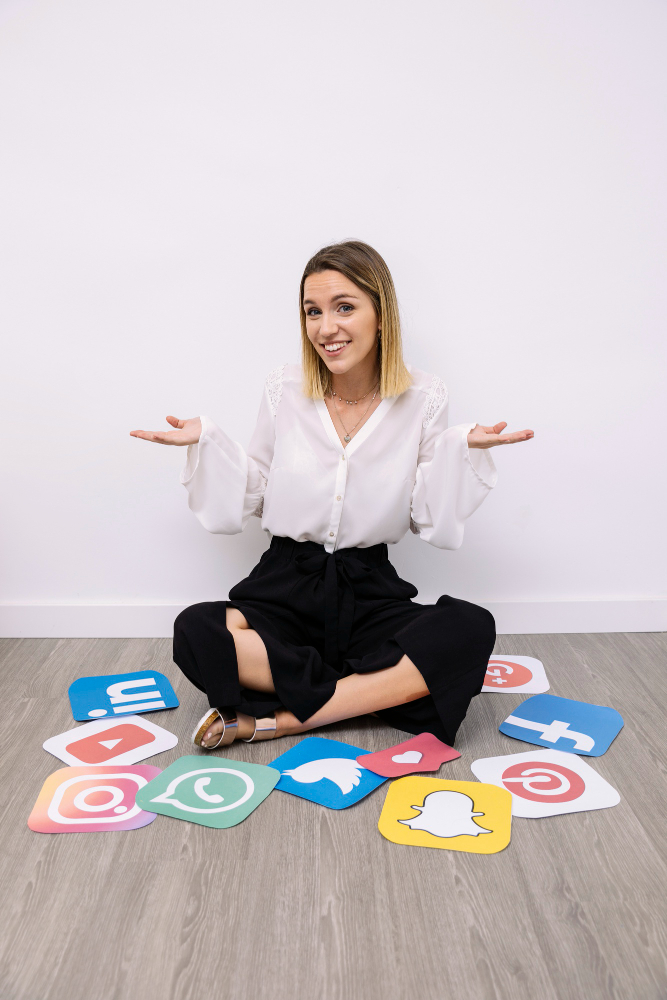 Improve Your Credibility as a Brand
Having social media presence already speaks about your credibility as a brand. However, it is important that your social media accounts are regularly updated and optimized. This makes a good impression and establishes trust with your potential customers. Today, buyers first "check out your social media" before making a purchase decision so social media is a requirement for businesses these days. So, it helps to partner with a social media management company that can take your brand to the next level by helping you accomplish your social media goals.

Attract a Targeted Audience
Billions of people use social media and most have multiple accounts on it. You need to filter through the sea of people online to find your specific target audience because you don't want to follow everybody who is not even interested in your brand or service. Get potential customers! But how do you accomplish this? It all begins with choosing the right social media platforms for your brand. Each social media platform attracts different groups of audiences. So, your social media strategy will determine the social media platforms you want to incorporate in your marketing. Businesses usually target the consumers by demographics, interests, behaviors, and more. This ensures that your social media content is hitting the right audience.

Direct Access to Your Customers
Engagement and conversations are the end goal of social media. Social media is a powerful means that lets you engage with your customers directly. For example, if someone buys a bag from your shop, they are likely to take a photo with it on, post it to Instagram and tag your brand. Your brand can engage with the audience by liking the photo, commenting on it, sharing it on your Instagram, etc. Such positive interaction encourages brand loyalty and shows people that your customers love your brand.

Social Media Can Grow Your SEO Rankings
But what does social media marketing have to do with SEO? Well, social media is one of the factors that Google considers when ranking websites. When people share your content and talk about your business, the more backlinks you receive to your website. This is how google places your website higher on search engines. So, while you're carrying out your social media strategy you are also boosting your SEO efforts.

Increased ROI
The ultimate target of SMM is conversions! SMO starts with targeting the right people and building your online presence effectively with a thought-out social media marketing plan to convert followers into customers. But to ensure that your social media marketing efforts are not going to waste, businesses must optimize their social media profiles using social media optimization strategies. Followers and engagement are important but our end goal is ROI.
Grow on These Social Media Channels With Us
We'll help you figure out the social media services that give your business with the right environment and attract the right audience.
Our social media managers will also help you engage and connect with your customers online thus helping your brand grow through social media

"
"Maria and her team helped me with social media content for my cosmetics business. I really liked their work strategy as it could bring us good results. They made a social media plan and went about it in an organized way. They have advanced social management tools and schedulers for SMM so we did not have to worry about managing any of it."
– Lisa jones
"
"The social media team of this agency did a commendable job with marketing us on social media. If you are looking to grow your business through SMM and SMO, you can go to them without any doubt. Their social media services are professional in every way."
– Robert king
"
"We could easily grow our social media reach over a certain period of time. Thanks to their thorough research, social media services, and quick implementation! I have to say, nobody could understand our business needs like them! They are skilled at creative content creation and building marketing campaigns that maximize ROI."
– Ayden
Frequently Asked Questions
What makes social media marketing different from digital marketing?
Social media marketing is a part of digital marketing that focuses mainly on promoting your brand on social media networks like Facebook, Instagram, and LinkedIn, via search, social, email, and paid tactics. Social Media Optimization is as important for businesses as having an SMO strategy to market their brand across social media channels.
How much do SMM services cost?
We can create free business pages for you on any of the top social media channels. But we launch personalized marketing plans according to your budget and exact business needs. We not just make a plan but also track, manage and monitor your social media profile for growth. If you work with us long-term, we will develop a social media campaign that uses a social media scheduler to plan your posts.
Why get SMM services?
If your business does not exist on social media, it can make potential clients hesitant and push them to find an alternative option. A social media management company can help your brand build an online presence, by growing your followers, and improving user engagement on social media channels like Facebook, Instagram, Twitter, and LinkedIn.
How does social media optimization work?
There is no way you can reach new customers and grow your brand without being on social media. To make the most of their social media presence, businesses use social media optimization (SMO) services. SMO not just helps your business in developing and executing a social media plan but can also improve the visibility and effectiveness of your social media accounts.
SMO techniques include increasing the number of followers and engaging them better with effective content, thus helping businesses attract more followers and generate more leads.
How soon should I expect to see results after SMO?
You'll notice an increase in followers and engagement within the first 30 days. The results will continue to increase each month. To see a noticeable impact on conversions, you need to give us at least 6-12 months. To drive instant conversions, in the shortest time possible, you should consider getting our paid social media management services.
How do you create social media content that fits my business?
We learn more about your content preferences before we begin working on your social media campaign. If you like the social media plan we make for you, we will start developing your social media posts in a social media scheduler. You can also review all content in advance before it is published on your social media profiles.